Hyper – Converged Big Data Analytics Platform
MCAP is a Big Data Analytics Platform with an ultra-high performance database and Big Data middleware that is fully installed, configured, tested and managed.
Best-of-breed compute, network, and storage technologies
High performance data ingest and query speeds
Ultra-high speed reporting and analytics
Lower cost per TB than leading Big Data Vendors
Short time to market – arrives configured and tuned
Advanced analytics and predictive algorithms with SQL and R
No need of infrastructure custom coding
Real-time (near real-time) reporting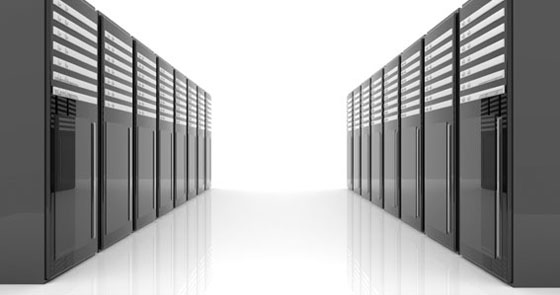 MCAP is a cross-vertical Big Data solution, with real-time reporting for Intelligence, Financial Services, Insurance, Telecommunications, Healthcare, Entertainment and Media, Government, Energy/Utilities, Oil and Gas, and more.
Please see specific industry uses cases at: www.bradmark.com/products/mcap-industry-performance
What we hear from our customers
They cannot ingest and archive massive amounts of Big Data in a timely manner
Their queries and reports cannot be completed during available windows
They cannot meet business and/or regulatory pressures on time
What about MCAP's Performance?
MCAP stores up to 30 PB of SQL and Big Data in single enterprise-grade Big Data Solution.
MCAP addresses Big Data ingest and archive issues, with real-time reporting.
Sample Loading Speeds: Loads 136 TB/hour = 3.3 PB/day = 23 PB/week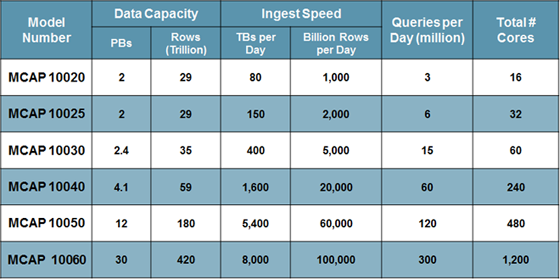 MCAP Sensor Data Analytics
Our approach towards analytics around machine, sensor, or telemetry data tackles these issues: how to address the sheer quantity of data, and how to support near or real-time query and analytics.
Sensor data analytics is applicable to the following, but not limited verticals: Healthcare (telemedicine), Energy and Utilities (sensors and metering), Telecommunications (CDRs, PDRs, etc.), Aerospace (Engines, Satellites, etc.), Manufacturing (Machine Data), Financial Services and Insurance (Stock Market Devices, Auto Sensor Devices, etc.), Transportation, Retail and Distribution (Smart Tags), Government, and more…
Please see specific industry uses cases at: www.bradmark.com/products/mcap-industry-performance
MCAP Security
MCAP doesn't use Open Source Software (open source is much more susceptible to attacks than proprietary software)
Application-level Security
RBAC (Role Based Access Control)
Data encryption for data at rest (on disk)
Data encryption for data-on-the-fly
MCAP uses a columnar DB which "vertically shreds" data and scatters it across the entire disk farm - so hackers can't piece together data from disks (even if they get access to them)
Kerberos Authentication
MCAP Big Data Analytics as a Service
A subscription based, monthly delivery model providing Public or Private Cloud analytic environments on a utilization basis. OP-EX vs CAPEX; agencies, departments, or research groups can pay monthly based upon utilization (amount of raw data). MCAP Big Data Analytics as a Service provides…
Fast time to market. Once installed, we can provision analytic environments in days versus weeks. This can be a tremendous strategic and competitive advantage. Millions of dollars could be at stake, or risk.
Fast ingest/index of massive amounts of global data
Ultra high performance in query results…"milliseconds matter" in cyber security, fraud prevention, or regulatory compliance!
The IT organization becomes a revenue producer rather than just a 'cost center'. ROI could be immediate, under a monthly payment plan.