Bradmark's Database Managed Services program is an enterprise database administration services program with extensive capabilities to monitor and manage existing database and systems issues, and perform predictive analysis on monitored systems.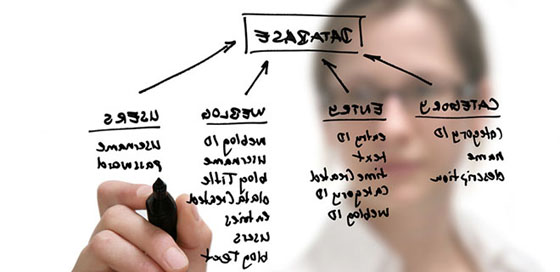 By taking advantage of the features inherent in our database managed services program, we establish remote alerting, add ourselves to the alert lists and follow up with you according to our established service level agreement. This arrangement can range from simply alerting your team via email to an issue or potential issue, to taking the reins and directly enacting corrective measures.
Our Database Managed Services offerings include:
Event Management - Manage the monitoring infrastructure, or be the recipient of events from your existing infrastructure for full life-cycle event processes
Expert Services - Event tracking from issue to resolution with senior -> principal resources on a 24*7*365 basis, infrastructure management staff for 24*7*365 and operations staff to monitor, evaluate, and manage events as they happen
Crisis Mitigation and Management including Software Roll-out, Upgrade New Products/Releases/Security Patches and Backup and Restore Services
Proactive Performance Management and Health Checks
Issue Resolution / Root Cause Analysis – through the seamless integration of analytic tools, partner technologies and Performance Management software.

Proactive Database Administration Services such as Capacity Planning, Systems Maintenance, Planning and Architecture, Database Upgrades and Migrations, Disaster Recovery / High Availability and Database Security Management and Audits

Event and Case Reporting
We support the following Database platforms:
Additional Managed Services Offerings:
Application Maintenance
Allows customers to reduce the cost and risk of ongoing development and maintenance of their applications, while still retaining control of their own IT environment and focusing on their core business functions.
Support for Java, .NET, C/C++, Visual Basic PowerBuilder languages
Automated Application Migration services from COBOL, C, ADA, RPG, PowerBuilder, Visual Basic and many other legacy languages to object oriented languages such as Java, .NET or C++.
Managed Services for Analytics and Reporting
Emerging solution and industry specific appliance models address the need to provide support for cloud computing and cross analytics on both structured and unstructured data.
We also support:
Operating Systems – Unix, Linux and Windows
Application Servers – Tomcat, WebSphere, JBoss, EA Server
Web Servers – Apache, WebLogic, Microsoft IIS
Integration Servers – Microsoft Integration Server, WebSphere, WebMethods
Microsoft Exchange Server and SharePoint
Microsoft SSIS, SSAS and SSRS