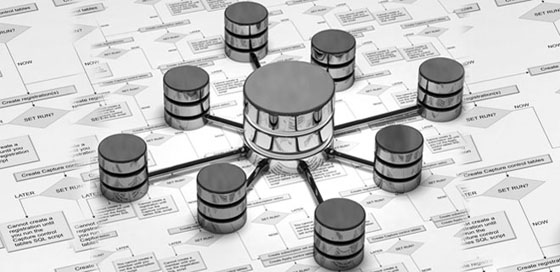 Database Health Checks
A Database Health Check is a complete and comprehensive review of your databases and is geared towards maximizing database performance at a low cost to your business. A Health Check will not only save you money, but will also identify problems in efficiency among your databases. Our solutions architects will work directly with your DBA team to identify database performance issues within your systems.
Database Performance Tuning
Performance tuning eliminates performance bottlenecks, improves application service and reduces overall cost of database operations. Our P&T DBAs focus on database response times, finding the root causes of delays inside the database. Our database performance management software tracks every query in every session, and captures the wait events that impose delays on the query. We correlate essential statistics to give an understanding of how the response time, server health and session statistics interact.
Data Replication and Integration
To respond to today's increasingly competitive business environment, many organizations are improving their efficiency by adopting flatter, decentralized structures. As conditions change, businesses are reorganizing frequently. Your information systems must support these organizational requirements. Bradmark's replication and data integration services provide cost-effective, high-performance, robust distributed systems and approach to information delivery that adapts to your changing business needs.
High Availability Backup and Recovery
Many organizations don't focus on their server availability or backup and recovery processes and technology until it's too late. This causes higher costs, diminished productivity and ultimately the loss of end-user confidence. Our database specialists mitigate downtime and data loss in a production environment by implementing a preventive maintenance strategy before these problems occur. Bradmark's DBA and managed services solutions can help you develop best of breed strategies for your databases.
Database Upgrades, Installation and Configuration
Bradmark has assisted hundreds of customers with software upgrades and migrations over the years. We are familiar with functionality enhancements that require database and application changes. Our database specialists have the experience to develop an upgrade and/or migration plan that will ensure performance of the new software is optimized for your environment. Bradmark's staff possesses the skills and reference experiences required to complete an efficient, successful and well-organized database installation and configuration.
Database Security
Including encryption, authentication, authorization, access control, data privacy, protect against insider threats, regulatory compliance, database auditing, monitoring, database encryption, data masking, and vulnerability assessments and implementations.
Server Consolidation and Database Migrations
Companies look at database and platform migrations because of staffing issues, scalability and security concerns, and cost-saving strategies. Our database and platform migration center consists of proven methodologies, assets, resources and best practices, providing a more optimized effort and approach to database and platform migrations. This helps mitigate both risk and the overall cost of moving from one platform to another.
Databases Supported and Associated Technologies
SAP (Sybase ASE, Sybase IQ, Sybase ASA, HANA, Sybase Replication Server)
Oracle (Oracle 12C, Exadata, TimesTen, MySQL, Berkley DB, Exalytics)
IBM DB2, Netezza, and Informix
Microsoft SQL Server
Ingres, PostgreSQL, HP Vertica, Teradata, and Teradata Aster