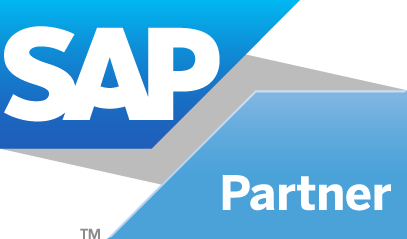 Bradmark is a leading expert in SAP Database Management and Mobility technologies. Bradmark provides expert services related to SAP HANA, ASE, Replication Server, IQ, Sybase ASA, PowerBuilder, PowerDesigner, Business Objects, BOSD, etc.
SAP HANA
As SAP HANA continues to gain more exceptance, you're probably inquiring ways to deploy it in your business solutions such as: SAP Business Suite accelerators, SAP HANA applications, SAP BW on HANA, SAP Business Suite on HANA, and more.
But, what does it all mean to me? Where do I start, and how do I take advantage of it? Like other break-through innovations, SAP HANA on its own will not deliver value. But, SAP HANA applied to a particular business problem or challenge can deliver exceptional value. So, if you still have some questions about whether SAP HANA is right for you, or more importantly, how it's right for you, we've got the team to assist you.
SAP SYBASE
Bradmark specializes in Sybase technologies, providing professional consulting and managed services to our customers. Many of our consultants are former Sybase Professional Services database consultants with extensive experience in providing P&T in enterprise environments. Additionally, our Managed Services offering can provide the 24*7*365 monitoring and management that you need to know what is going on at all times!
Performance and Tuning of your ASE Database
Do you have performance issues on ASE? Have you migrated to ASE 15? Our Senior Sybase specialists can tune your servers to optimized performance.
If you do not have a monitoring system in place and the necessary ASE expertise on staff, then your database might not be running optimally.
High Availability – Replication Server
How much does it cost your business if your system goes down (for even 1 hour)? When disaster strikes, what is needed is true high availability, with recovery in seconds.
Learn how Bradmark has provided these High Availability Solutions to reference-able companies. We will analyze your high availability and data access requirements and, based on those requirements, develop a topology that makes the most sense for your organization. We will also look into and address availability of data for:
Managing Planned Downtime (e.g., routine maintenance downtime, software upgrades etc.)
Protecting the system during unplanned downtime (machine/network outages)
Providing Business Continuity and Disaster Recovery
ASE Migration
Bradmark has migration experts who can work with you through these difficult paths. Bradmark's migration services will ensure your migration is painless, cost-effective and successful. Bradmark consultants have helped many companies migrate from prior versions of ASE to the most recent version of ASE, successfully and without downtime. The combination of our expertise and our migration methodology provides seamless migrations enabling companies to continue to focus on their business.
Sybase IQ
A highly scalable analytical engine, designed specifically from the ground up for unsurpassed query performance and the lowest total cost of ownership for your analytical applications. Sybase IQ is a database aimed at data warehousing environments and, particularly, at very large data warehouses. What distinguishes IQ from its principal competitors is that it is predicated upon a column-based approach rather than the row-based approach that is traditional for relational databases. This provides a number of very significant advantages within a query environment, including high performance and scalability.
SAP BusinessObjects
Strategic Alignment, Predictable Performance, and Confident Decisions
SAP BusinessObjects offers a broad portfolio of tools and applications designed to help you optimize business performance by connecting people, information, and businesses across business networks.
Query, Reporting and Analysis
Easy-to-use query, reporting and analysis tools illuminate business information inside and outside your organization by providing access to the most requested items of information reliably and securely.
Information Delivery
Simplify how you access, share and present BI information with products that integrate with your existing software and technology investments. Solutions include Dashboards and Visualization.
Information Discovery
Use search and navigation to quickly find the information you need to make enlightened decisions-from hundreds of high-value information sources inside and outside of your organization.
Enterprise Information Management
Make decisions with information you can trust by ensuring your data is integrated, accurate, and timely. Have a complete, clear view of your business as you integrate and manage information from disparate sources. Solutions include Data Services, Data Integration, Data Quality and Metadata Management.
Enterprise Performance Management
Optimize your organization's financial performance with industry-leading financial consolidation, reporting, compliance, profitability, planning and analysis capabilities. Solutions include Strategy Management, Planning, Financial Consolidation, Profitability and Cost Management and Analytic Applications.
Bradmark's consultants have extensive experience in database management services, data warehousing and reporting tools and software. Bradmark will provide you with cost effective solutions, consulting and programming support.
SQL Anywhere Studio
A comprehensive package that provides data management and enterprise data synchronization to enable the rapid development and deployment of database-powered applications for mobile, embedded and small to medium sized business (SMB) environments. SQL Anywhere extends the reach of corporate data, information and applications to anywhere business transactions occur. Bradmark's solutions extend the reach of e-Business applications, enterprise data management, and Internet content to Mobile and Wireless devices, including Smart Phones, PDAs and laptops, powered by Sybase embedded database.
Bradmark's consultants specialize in PowerBuilder, and PowerDesigner. Additionally, we provide PowerBuilder maintenance services, for companies who want to maintain their existing PowerBuilder applications, but don't have the right resources on staff.
PowerBuilder
Updated with the latest technology, this powerful, industry-leading rapid application development tool offers tight integration between design, modeling, development and management. PowerBuilder enables developers to build anything from two-tier and Web applications to applications for a distributed architecture.
Power Designer
Power Designer uniquely combines several standard modeling techniques (UML, Business Process Modeling and market-leading data modeling) together with leading development environments, such as .NET, Workspace, PowerBuilder, Java, and Eclipse, to bring business analysis and formal design solutions to the traditional software development lifecycle. And it works with more than 60 RDBMS.