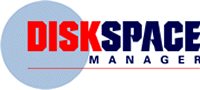 Execute a single command to defragment and recover unusable, inefficient disk space... Online.
Disk Space Manager takes advantage of Hewlett-Packard's Transaction Manager, assuring safe and fast performance without compromising data integrity.
All Functions On-line
Disk Space Manager performs all the functions of a typical reload on-line. With defragmentation, fragmented free space is no longer a problem. A single command combines small, unusable free chunks into larger, usable ones. This process is performed with no adverse effects to users' data. When a large chunk of free space is needed for operating system updates, new application loading, or using HP Sort, for example: Disk Space Manager allows a goal size to be defined creating the necessary space.
Key Benefits
No Downtime ...
Recovers unusable, inefficient disk space by consolidating larger, usable extents on-line.
Free-up Space...
Automatically truncates unused file portions that MPE leaves behind, and recovers thousands of sectors of usable disk space in seconds.
Boosts Performance ...
Spreads heavily-used random access files across several drives to enhance I/O performance and reduce data file fragmentation.
Improves Performance ...
Combines sequential access files into a single extent.
Saves Time ...
Combines new drives into a volume set, balancing I/O without reloading the entire system.
Better Organization ...
Eases management of disk environment by automatically processing set defragmentation and by combining, spreading and truncating files.