Quickly reclaim fragmented space and increase the speed of data access – Online.
Increase system performance while reducing downtime Reorganizations are performed on Oracle databases to reclaim fragmented space and increase the speed of data access. Keeping your tablespaces and indexes organized is one of the most important steps you can take to maintain and/or improve application performance. DBControl Online improves performance, increases data availability, reduces online transaction processing time, maximizes human resource productivity, and provides efficient service to your customers and prospects.

Maintain full read/write capabilities during maintenance
Ensure complete data availability during database maintenance. Perform database reorganizations, structural changes or partition management, while users can continue making updates, completely unaware that the DBA is maintaining the database. your business benefits because your data is virtually always available.

Approved in an SAP solutions environment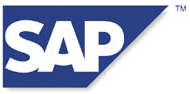 In SAP's integration assessment performed by SAP's ICC-Lab in Waldorf certified that DBControl Online for Oracle met test requirements and poses no risk to SAP customers. Bradmark's online reorg tool is the only one in its class to be both certified by SAP and use approved Oracle technology to manage redo logs.


Reorg when you want to
You don't have to take your database offline to perform a reorganization. Now, you can reorg any time, day or night Ð without disrupting your users or staying at the office all weekend. DBControl Online, improves end-user productivity so DBAs can make more efficient and cost-effective use of their maintenance window. Organizations benefit from decreased DBA overtime and increased productivity.
See comparasion of DBControl Online to Oracle's Enterprise Manager (OEM) for online reorg.

Stay Informed
DBControl Online integrates with the Surveillance to keep the DBA appraised of changes in status of the assigned DBControl Online tasks. Notification can be sent by a variety of methods including e-mail and paging.

Complete Control of Your Oracle Database
DBControl Online offers Online Reorganization of Tables, Online Structural Change and Online Partition Management.
In addition, DBControl Online provides additional features including traditional Space Management, traditional Structural Change, Trend Analysis, Security, Schema Object Administration and SQL Tuning.